Resources for postgraduate research (HDR) students
Find scholarships to support you while you uncover the answers to your unknowns
Follow your passion for research
Scholarships give you the financial security to focus on your research and get the most out of your postgraduate studies.  
It's important to start your scholarship search early because postgraduate research (HDR) scholarship applications are often due months in advance.  
You might be surprised by how many you're eligible for, so take some time to find out what's on offer.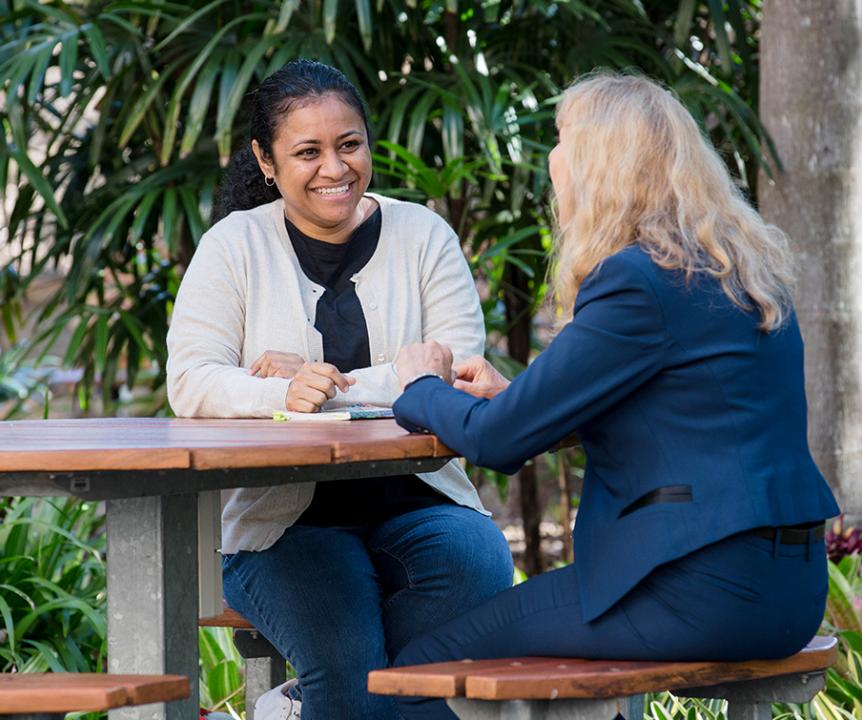 Funding types for postgraduate research (HDR) scholarships
As a postgraduate research (HDR) student, you can apply for multiple scholarships based on different research funding types to support you while you study.   
Living stipend
The major scholarships are living stipends, these offer ~$32K per year (tax free) in fortnightly payments to help cover your living costs. 
Top-ups
If you're on a living stipend scholarship you could be eligible for a top-up scholarship to supplement your living  stipend.
Financial award
Grants and bursaries are usually given as a one-off award, and you can usually only receive one per academic year. You could receive funds to support extra-curricular activities, so it's worth taking the time to find out what you could apply for. 
Travel
If you're going on a trip as part of your studies, we have scholarships that provide travel allowance to cover your travel costs. 
Accommodation
Our accommodation scholarships can cover the full costs of your accommodation fees at an approved provider, or support you with a one-off stay if you're travelling for your studies. 
Scholarships explained 
Not sure where to start? We've put together a short guide that explains all the types of scholarships we have, and what you need to do to find and apply for them.  
Contact us 
We're here to answer all your scholarships questions.  
Research
If you're a domestic or international student and you want to study (or are currently studying) a PhD, MPhil or professional doctorate, our team at the Graduate School can help. 
Monday to Friday, 8.30am–4.00pm AEST